:: News
Health mediators start an information campaign for persuading in the benefits of the vaccines against Covid-19 in Roma neighbourhoods
15.02.2022 zdravenmediator.net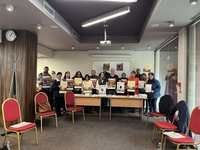 On February 13 and 14, 2022, in Budapest Hotel, Sofia, the National Network of Health Mediators Association held a training session for the project "Information campaign for informing and convincing in the benefits of the vaccines against Covid-19 for the most vulnerable groups in Roma neighbourhoods in Varna". The project is funded by the Embassy of the Netherlands in Bulgaria and is a continuation of the Vaccination campaign against Covid-19, implemented by health mediators in the Roma neighbourhoods of Varna in 2021. With the efforts of health mediators and all relevant authorities over 500 people were vaccinated and information for the benefits of vaccines has reached more than 1,500 people. Special promotional materials, messages and posters were made for the campaign. The lack of campaigns on the benefits of the Covid-19 vaccines, the spread of fake news, contradictory messages and information, ranked Bulgaria last in the EU in terms of Covid-19 vaccinations.

Regional Meetings of Health Mediators
20.11.2015 zdravenmediator.net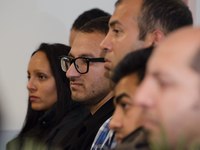 In the end of August 2015 was organized first out of five planned Regional meetings of Association "National Network of Health Mediators". In the Regional meetings the floor was given to the HMs to talk about their work, how they cooperate (or not) with local authorities, the problems of the communities which change through time. On every meeting HMs elected 6 delegates who are going to represent them at the National meeting for Strategic planning that will take place in 2015 and will gather all delegates from all over the country.
The objectives of the Regional meetings are:


Personal Hygiene and Sanitation Education Campaign
30.07.2015 zdravenmediator.net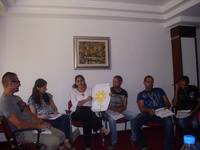 In April 2015 National Network of Health Mediators` team started developing educational tool for Health mediators on Hygiene topics. After preparatory work and submitting information about main hygiene issues in Roma settlements and neighbourhoods, on 13-15 July 2015 in Sofia was organized workshop aimed at Hygiene for 9 HMs from 5 places. In the Workshop also took part our colleagues from Bulgarian Family Planning Association (BFPA), a representative from Regional Health Inspectorate - Sofia District and a painter-designer Elitsa Atanassova.

Official Premiere of the Film "To Build a Bridge"
17.06.2015 zdravenmediator.net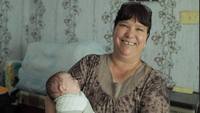 The premiere took place on 12 June 2015 in Sofia. The event was attended by representatives of National Council for Cooperation on Ethnic and Integration Issues, Ministry of Labour and Social Policy, Employment Agency, World Health Organization, NGOs.

The Health Mediators in Blagoevgrad Were Visited by UNFPA Deputy Director
30.05.2015 zdravenmediator.net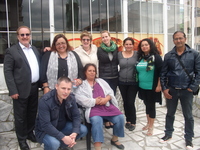 Field-trip was part of Regional Conference "Health and rights promotion, decreasing inequalities. The way to better sexual and reproductive health in Eastern Europe and Central Asia" that took place in the period 27-29 May in Sofia. The Conference gathered representatives from 19 coun-tries in the region. It was organized by Ministry of Foreign Affairs, Ministry of Health and Regional Office of UNFPA for Eastern and Central Europe.

"Integrated Roma are Invisible" - Discussion in New Bulgarian University
06.04.2015 ZdravenMediator.net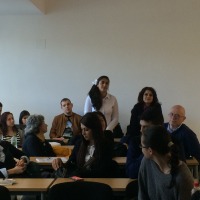 On 2 April 2015 Health mediators and Roma students in medical specialties took part in a seminar, organised in New Bulgarian University, Sofia, by Department Political Sciences, Department Health and Social Work and Department Cognitive Science and Psychology jointly with Ethnic Minorities Health Problems Foundation and the National Network of Health Mediators.

Prof. Ivayo Tournev, Chairman of Ethnic Minorities Health Problems Foundation, presented the development of Health-mediation programme in Bulgaria. Prof. Tournev pointed out that the main factors for improvement of the Programme are the strong motivation, stubbornness and desire for change of his associates, colleagues and Health mediators over the past 15 years.


26 Newly Trained Health Mediators Received their Certificates
03.04.2015 ZdravenMediator.net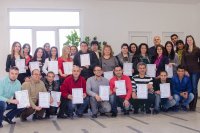 On 2 April 2015 professional certificates for Health mediators were handed over personally by Prof. Ivaylo Tournev - founder of the Health mediators program in Bulgaria, to HMs who succsessfully passed the training programme and the final exam. During the period 20 March - 2 April 2015 twenty-six Health mediators were trained jointly by teams of the Faculty of Public Health in Medical University-Sofia and Association National Network of Health Mediators.

Three of the newly trained HMs will work within the project "Together for Better Health - from us, by us" in Belitsa, Razlog and Vidin. The project started in 2012 in Bulgaria and other three EU countries - Hungary, Romania, Slovakia. Association NNHM will continue its implementation in the next three years (2015-2018) with new objectives and activities.


NNHM Participated in Meeting Held by European Economic and Social Committee (EESC)
11.02.2015 ZdravenMediator.net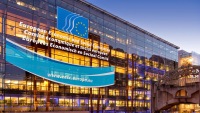 On 3rd February, 2015 Association National Network of Health Mediators was presented by Diliana Dilkova at the Final Conference of the project Better Inclusion of the Roma Community through Civil Society Activities, in Brussels at the headquarters of European Economic and Social Committee.
The Meeting was attended by representatives of European institutions - European Commission, Council of Europe, European Parliament, European Agency for Fundamental Rights, representatives of NGOs from Finland, Spain and Romania, other structures and organizations based in Brussels.


Project Roma MATRIX won "Human of the Year 2014" Award
10.12.2014 ZdravenMediator.net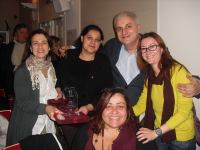 Human of the Year Annual Awards of the Bulgarian Helsinki Committee (BHC) were announced on 10th December 2014 (Human Rights Day) at an official ceremony in Sofia. It recognizes contributions to human rights in Bulgaria.
Project Roma MATRIX - Mutual Action Targeting Racism, Intolerance and Xenophobia was awarded with special prize for Overall Contribution. The Award is a result mainly from activities aimed at facilitating the equal access to education and health care for Roma. Health mediators more than a year identify and report cases of discrimination. The project activities are also aiming to challenge the stereotyped image of Roma in mainstream society. The campaign "WE ARE NOT AN EXCEPTION" shows Roma students in medicine and Health mediators.


Second Meeting of Mediators and Coordinators of Mediation Programmes from Europe in Brussels, Belgium
20.11.2014 ZdravenMediator.net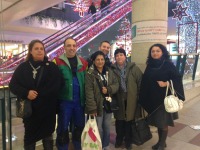 Between 17th and 19th November 2014 representatives of the National Network of Health Mediators participated in the second work meeting from the Regional Pilot Programme "Health Mediation among Roma Community" within the project "EQUI HEALTH - Fostering Health Provision for Migrants, the Roma and Other Vulnerable Groups" implemented by the International Organisation for Migration.
The Network was presented by Diliana Dilkova (member of the Management Board of NNHM), Sabire Ramadan (member of the Management Bord of NNHM and Health mediator in Septemvri Municipality), Katya Kirilova and Antoaneta Eftimova (Health mediators in Blagoevgrad Municipality). Coordinators of intercultural and health mediation, (health) mediatoras, representatives of different institutions from Belgium, France, Spain, Italy, Romania, Slovakia, Macedonia and Croatia also shared their experience.